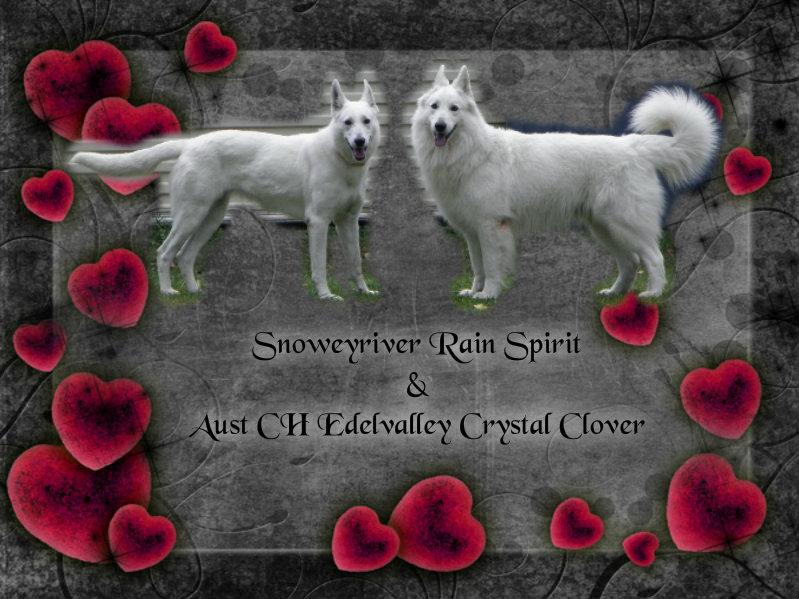 The Sire, Snoweyriver Rain Spirit (IMP ZAF) needs no introduction, an outstanding example of what a White Swiss Shepherd Dog should be.
He has it all - looks, temperament and type.
The Dam, our gorgeous Aust. CH Edelvalley Crystal Clover.
A treasured member of our family, Show Dog and Super Mum.
So here they are - 4 Girls and 3 Boys - a perfect mix of Mum and Dad.