Please Click on the sub menu's above to view our Dogs , Breed Standard, Information on DNA testing and Puppy Enquiries.
If you are interested in being placed on our wait list for a puppy, please go to Puppy Enquiry page and fill out the Puppy Questionaire .
White Swiss Shepherds are loyal and loving with an instinct to protect their family.
Athletic, full of energy and always up for a walk. Daily exercise is very important as it keeps the mind and body active.
Keeping the coat in beautiful condition does require regular grooming (they shed all year round).
A good quality well balanced diet will see your White Swiss Shepherd thrive.
Please contact us if you have any queries.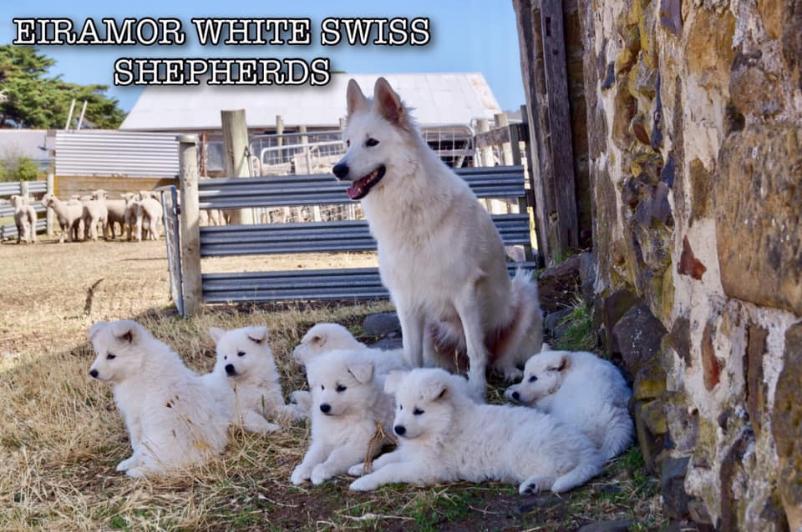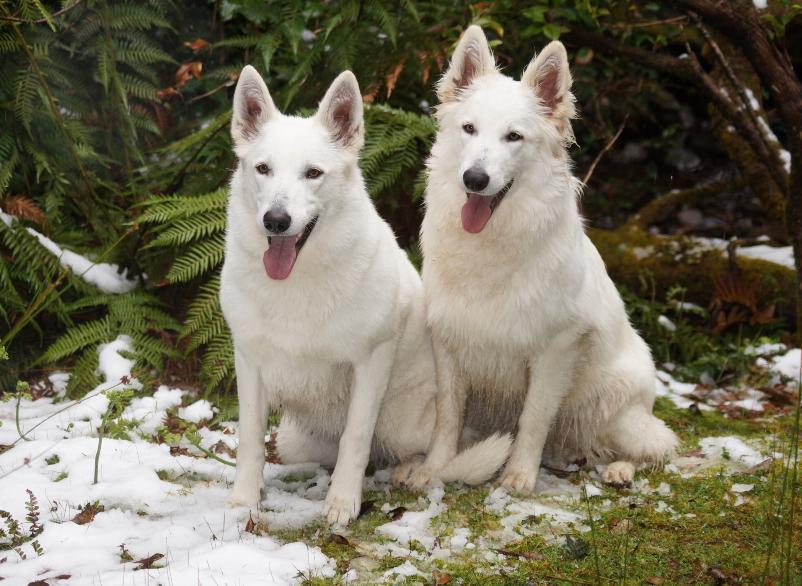 Aust CH Eiramor Crystal Snowflake and Aust CH Eiramor Sundance Snowflake